One of our core values is to innovate exponentially, rather than incrementally, in everything we do.
Our innovative 100% cloud-based design approach with partners AWS, Intel and Six Nines is yet another example of how Astera Labs delivers high quality results to our customers on time, meeting spec and within budget.
Learn more about our journey in this video produced by AWS and Intel.
Our partnership with AWS, Intel and Six Nines is revolutionizing semiconductor development in the cloud.
Learn more about Astera Labs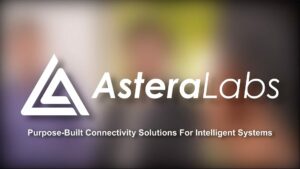 Astera Labs: Stellar by Design
Let's talk about Astera Labs. Who we are, where we're going and what we're doing.
Ready to find out more?
Contact us for more information about how you can design with confidence and accelerate your time to market.