Astera Labs Technology Insights
Learn how to Solve Connectivity Bottlenecks Throughout the Data Center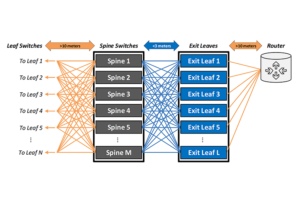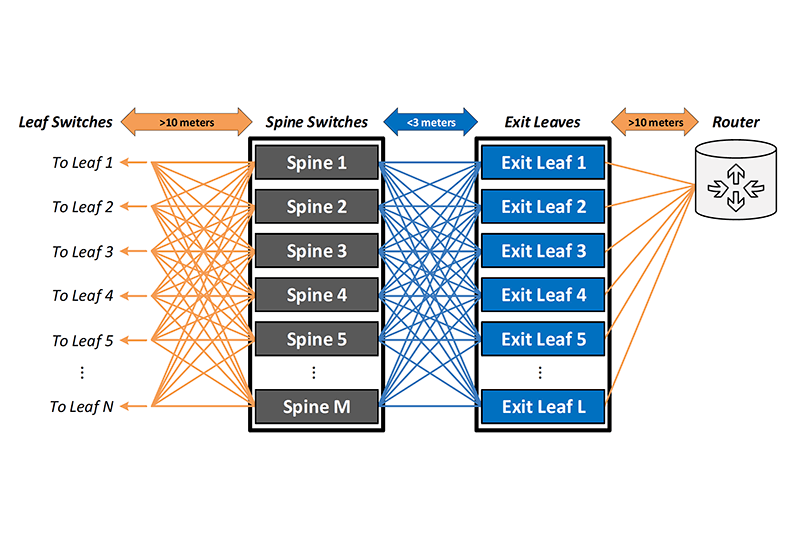 Data Center Resource Disaggregation Drives Need for Cost-Effective 400/800-GbE Interconnects
As new compute-intensive machine learning (ML) and artificial intelligence (AI) workloads drive servers to adopt faster PCI Express® 5.0 Links, lower-latency cache-coherent protocols like Compute Express Link™ (CXL™), and a dizzying array of memory, storage, AI processor (AIP), smart NIC, FPGA, and GPU elements, so too is heterogeneous computing pushing the need for blazing-fast networks to interconnect the resources.
| Name | Description | Type | Download |
| --- | --- | --- | --- |
| Fleet Management Made Easy | The Aries Smart Retimer portfolio offers unique features to support multiple PCI Express® and Compute Express Links™ in a system ranging from x16 to x2 width and running at 4.0 (16 GT/s) and 5.0 (32 GT/s) speeds. See how Aries' unique feature set and C-SDK collateral enables a powerful array of Link health monitoring tools for data center server fleet management. | White Paper | Request Access |
| Aries Compliance Testing | This guide shows how to perform PCIe Transmitter and Receiver compliance tests to ensure your system meets PCI-SIG specifications. | Application Note | Request Access |
| Aries CScripts Testing | This guide shows how to use the Astera Labs plug-in for CScripts to automate system-level tests of PCIe Links in an Intel-based system. CScripts is a collection of Python scripts which perform tests targeted at exercising different aspects of the PCIe Link Training and Status State Machine (LTSSM). | Application Note | Request Access |
| Aries IOMT | This guide shows how to use Intel I/O Margin Tool (IOMT) measure I/O performance in an Intel-based server with Aries Smart Retimers' built-in loopback mode. | Application Note | Request Access |
| Aries PRBS Testing | This guide shows how to use Aries Smart Retimers' built-in pseudo-random bit sequence (PRBS) pattern generators and checkers to perform physical-layer stress tests and monitor per-lane margins and bit error rate. | Application Note | Request Access |
| Aries Pre-RMA Checklist | Resolving potential quality issues is a top priority. This step-by-step guide will help to gather critical information in-system prior to initiating an RMA. | Application Note | Request Access |
| Aries Preset Sweep Testing | This guide shows how to use the Python-SDK to automatically sweep over all Transmitter preset settings to capture the bit error rate (BER), margin information, and other useful performance metrics in a loopback configuration. | Application Note | Request Access |
| Aries RX Lane Margining | The PCIe Base Specification has a provision for collecting Receiver margin information from all Receivers in a system during the L0 state of a Link using in-band Control Skip Ordered Sets at 16 GT/s and 32 GT/s. This guide shows how the Aries Smart Retimers supports Lane Margining for both timing and voltage, and an example with the Intel Lane Margining Tool (LMT) is provided. | Application Note | Request Access |
| Aries Security and Robustness | This guide covers ways to use the Aries Smart Retimer and the associated C-SDK collateral in a system where security and robustness are critical aspects of maximizing system performance and up-time. | Application Note | Request Access |
| Aries Self Test | This guide shows how to use the Aries Smart Retimer built-in self-test feature for diagnosing situations where a device is suspected to be damaged or non-functional, possibly due to electrical/thermal over-stress, mechanical damage, etc. | Application Note | Request Access |
Astera Labs Aries PCIe Smart Retimers offer exceptional robustness, ease-of-use and a list of Fleet Management capabilities. Get more details >
There are generally three ways to approach this:
Channel Loss Budget Analysis
Simulate channel s-parameter in the Statistical Eye Analysis Simulator (SeaSim) tool to determine if post-equalized eye height (EH) and eye width (EW) meet the minimum eye opening requirements: ≥15 mV EH and ≥0.3 UI EW at Bit Error Ratio (BER) ≤ 10-12.
Consider your cost threshold for system upgrades
View Signal Integrity Challenges for PCIe 5.0 OCP Topologies Video >
A redriver amplifies a signal, whereas a retimer retransmits a fresh copy of the signal.
For PCIe 5.0, 36 dB pre channel and 36 dB post channel. So ideally, with one retimer, the total loss from Root Complex to End Point is 72 dB. And with two retimers cascaded, the total loss from Root Complex to End Point is 108 dB, leaving 10-20% margin from a system design point of view.
There is no need to fine tune a retimer EQ setting as it participates in Link Equalization with Root Complex and End Points and automatically fine tunes the receiver EQ.
The maximum number to cascade retimers in a link is 2, which is defined in PCIe specification.
Even when equalization is bypassed, a Retimer will still assert the Retimer Present bit (TS2 symbol 5, bit 4) in 2.5 GT/s data rate so that the Root Complex and EP can learn that a Retimer is present in the link.
There are no "special" considerations. During Equalization, the Retimer's upstream pseudo port (USPP) and the Endpoint will simultaneously train their receivers, with a total time of 24ms to do this. The will also happen with the downstream pseudo port (DSPP) and the root complex. The timeouts are the same regardless of whether a Retimer is present or not.
Not quite, each port of a packet switch has a full PCIe protocol stack:
Physical Layer, Data Link Layer, and Transaction Layer.
A packet switch has at least one root port and at least one non-root port.
A Retimer, by contrast, has an upstream-facing Physical Layer and a downstream-facing Physical Layer but no Data Link or Transaction Layer.
As such, a Retimer's ports are considered pseudo ports because a Retimer does not have — nor does it need — these higher-logic layers, the latency through a Retimer is much smaller compared to the latency through a packet switch.
The only notable differences are:
As with all PCIe 5.0 transmitters, the Retimer's transmitters must support 32 GT/s precoding when requested by the link partner.
As with all PCIe 5.0 receivers, the Retimer's receivers must support Lane Margining in both time and voltage.
A Retimer is required to have the same link width on its upstream-facing port and on its downstream-facing port. In other words, the link widths must match. A Retimer must also support down-configured link widths, but the width must always be the same on both ports.
A Retimer's transmitters and receivers, on both pseudo ports, must meet the PCIe Base Specifications. This means that a Retimer can support the full channel budget (nominally 36 dB at 16 GHz) on both sides — before and after the Retimer. Calculating the insertion loss (IL) budget should be done separately for each side of the Retimer, and channel compliance should be performed for each side as well, just as you would do for a Retimer-less Root-Complex-to-Endpoint link.
Redrivers and Retimers are active components which impact the data stream: their package imposes signal attenuation, their active circuits apply boost, and (in the case of Retimers) clock and data recovery. As such, there is no way to truly disable these components and still have data pass through. When disabled, no data will pass through a Redriver or Retimer.
Determine if a Retimer is needed based on different PCB materials
Define a simulation space, and identify worst-case conditions (temperature, humidity, impedance, etc.), minimum set of parameters (e.g., Transmitter Presets)
Define the evaluation criteria, such as minimum eye height/width
Execute and analyze results
View Signal Integrity Challenges for PCIe 5.0 OCP Topologies Video >
Bit error rate (BER) is the ultimate gauge of link performance, but an accurate measure of BER is not possible in relatively short, multi-million-bit simulations.
Instead, this analysis suggests the following pass/fail criteria, which consist of two rules:
A link must meet the receiver's eye height (EH) and eye width (EW) requirements
A link must meet criteria 1 for at least half of Tx Preset settings (≥5 out of 10)
Criteria 1 establishes that the there is a viable set of settings, which results in the desired BER. The specific EH and EW required by the receiver is implementation-dependent.
Criteria 2 ensures that the link has adequate margin and is not overly sensitive to the Tx Preset setting.
View Signal Integrity Challenges for PCIe 5.0 OCP Topologies Video >
Use IBIS model and time domain simulations.
Within a Server: CPU to GPU, CPU to Network Interface Card (NIC), CPU to Accelerator, CPU to SSD
Within a Rack: CPU to JBOG and JBOF through board-to-board connector or cable
Emerging GPUs-to-GPUs or Accelerators-to-Accelerators interconnects
As the demand for artificial intelligence and machine learning grows, new system topologies based on PCIe 5.0 technology will be needed to deliver the required increases to data performance.
While the transition from PCIe 4.0 architecture to PCIe 5.0 architecture increases the channel insertion loss (IL) budget from 28 dB to 36 dB, there will be new design challenges around the higher losses at higher data rates. In the case of other standards greater than 30 GT/s, the PAM-4 modulation method is usually used to make the signal's Nyquist frequency one-quarter of the data rate, at the cost of 9.5 dB signal-to-noise ratio (SNR).
However, PCIe 5.0 continues to use the non-return-to-zero (NRZ) signaling scheme, thus the Nyquist frequency of the signal is one-half of the data rate, which is 16 GHz. The higher the frequency, the greater the attenuation. The signal attenuation caused by the channel IL is the biggest challenge of PCIe 5.0 system design.
CTLE & DFE: PCIe 5.0 specifies the bump-to-bump IL budget as 36 dB for 32 GT/s, and the bit error rate (BER) must be less than 10-12. To address the problem of high attenuation to the signal, the PCIe 5.0 standard defines the reference receiver such that the continuous-time linear equalizer (CTLE) model includes an ADC (adjustable DC gain) as low as -15 dB, whereas the reference receiver for 16 GT/s is only -12 dB. The reference decision feedback equalizer (DFE) model includes three taps for 32 GT/s and only two taps for 16 GT/s.
Precoding: Due to the significant role of the DFE circuit plays in the receiver's overall equalization, burst errors are more likely to occur compared to 16 GT/s. To counteract this risk, PCIe 5.0 introduces Precoding in the protocol. After enabling precoding at the transmitter side and decoding at the receiver side, the chance of burst errors is greatly reduced, thereby enhancing the robustness of the PCIe 5.0 32 GT/s Link.
By leveraging advanced PCB materials and/or PCIe 5.0 Retimers to ensure sufficient end-to-end design margin, system designers can ensure a smooth upgrade to PCIe 5.0 architecture.
PCIe 6.0 will adopt PAM4 signaling instead of NRZ used in previous generations to achieve 64GT/s. However, it will remain fully backwards compatible with PCIe 1.0 through PCIe 5.0. Please see our industry news sections for more resources on PCIe 6.0.
As the PCB temperature rises, the insertion loss (IL) of the PCB trace becomes higher
Process fluctuation during PCB manufacturing can result in slightly narrower or wider line widths, which can lead to fluctuations in IL
The amplitude of the Nyquist frequency signal (16-GHz sine wave in the case of 32 GT/s NRZ signaling) at the source side is 800 mV pk-pk, which will reduce to about 12.7 mV after 36 dB of attenuation. This underscores the need to leave some IL margin for the receiver to account for reflections, crosstalk, and power supply noise that all potentially will degrade the SNR.
Thus, the IL budget reserved for the PCB trace on the system base board should be 16 dB minus some amount of margin, which is reserved for the above factors. Many hardware engineers and system designers tend to leave 10-20% of the overall channel IL budget as margin for such factors. In the case of a 36-dB budget, this amounts to 4-7 dB.
In an add-in-card topology, merely 16 dB system board budget remains, equivalent to ~8 inch trace length, when adding safety margin for board loss variations due to temperature and humidity, even if upgrading to a ultra-low-loss PCB material. Upgrading to expensive "Ultra-low-loss" material will enable ~8 inches. However, the reach requirements can easily exceed ~8 inch in complex topologies.
PCIe 5.0 architecture, like PCIe 4.0 and 3.0 architectures, supports two clock architectures:
Common REFCLK (CC): The same 100-MHz reference clock source is distributed to all components in the PCIe link — Root Complex, Retimer, and Endpoint. Due to REFCLK distribution via PCB routing, fanout buffers, cables, etc., the phase of the REFCLK will be different for all components.
Independent REFCLK (IR): Both the Root Complex and End Point use independent reference clocks and the Tx and Rx must meet stringent specifications operating in IR mode compared to the specifications under CC mode. The PCIe Base specification does not specify the properties of independent reference clocks.
Burst errors are not reported any differently than regular correctable/uncorrectable errors. In fact, burst errors may cause silent data corruption, meaning multiple bits in error can lead to an undetected error event. Therefore, it is incumbent on system designers and PCIe component providers to consciously enable precoding if there is a concern or risk of bust errors in a system.
PCI-SIG defines the specifications, but not a tool for the purpose of interoperability testing. ASIC vendors and OEMs/ODMs generally provide/have these tools, for the purpose of testing and stressing the PCIe link, to make sure there are no interoperability issues.  
There are multiple connector types and form factors in development, which are targeting PCIe 5.0 signal speeds, including: M.2, U.2, U.3, mezzanine connectors, and more.
There is no industry-standard definition of mid-loss, low-loss, and ultra-low-loss. It is good practice to start from the loss budget analysis to select which type of PCB material is needed for the system. Megtron-6 or other types of PCB material with similar performance as that of Megtron-6 are commonly used in PCIe 5.0 server systems where the distance from Root Complex pin to CEM connector exceeds 10".
Test methodology is similar to that of CEM 4.0. See details from the PCIe 5.0 PHY Test Spec v0.5.
No, there is no difference.
At this moment, these are not specified in the PCIe 5.0 PHY Test Spec v0.5.
The Lane Margin Test (LMT) is defined in PCIe 5.0 PHY Test Spec v0.5, and RX Lane Margining in time and voltage is required for all PCIe 5.0 receivers. However, according to the test specification, LMT checks whether the add-in card under test implements the lane margining capability. The margin values reported are not checked against any pre-defined pass/fail criteria.
33 GHz for the PCIe 5.0 TX test. See more from PCIe 5.0 PHY Test Spec v0.5.
Passing TX compliance and RX BER test does not guarantee system-level interoperability. It is advisable to perform separate tests to exercise the LTSSM, as well as application-specific tests, such as hot unplug/hot plug, to demonstrate system-level robustness.
The enabling/disabling or Precoding is negotiated during link training. Whether Precoding is needed or not is largely dependent on the specific receiver implementation. As an example, receivers that rely heavily on DFE tap-1 may choose to request Precoding during link training. So, each receiver will make its own determination, based on the receiver architecture, as to whether it should request Precoding or not. Precoding is defined in the PCIe 5.0 specification but not in the PCIe 4.0 specification.
The PCIe 5.0 specification introduces selectable Precoding. Precoding breaks an error burst into two errors: an entry error and an exit error. However, a random single-bit error would also be converted to two errors, and therefore a net 1E-12 BER with precoding disabled would effectively become 2E-12 BER with precoding enabled.
PAM4 stands for Pulse Amplitude Modulation Level 4, and is a type of signaling that caries 2 bits (00, 01, 10, or 11) at a time instead of 1 bit (0 or 1) used in previous PCIe generations.
The largest challenge will be handling higher error rates. To address this, the PCIe 6.0 standard will also begin to implement Forward Error Correction (FEC).
If you need to return potentially defective material, please contact Astera Labs's Customer Service organization.
The Quality team will run an evaluation based upon customer-generated diagnostic logs, production test results, and PCIe system testing, and will share the results using an 8D process.
All device qualification data, including FIT calculation, is included in the qualification summary document. Contact us or ask your Astera Labs Sales Manager for further information.
Our goal is to provide consumers with the highest quality products by assuring their performance, consistency and reliability.
Our team values are integral to who we are and how we operate as a company.
To ensure a consistent supply to meet our customer's high volume demands, Astera Labs implements in multi-vendor and multi-site manufacturing. This approach gives us a strong business continuity/contingency plan in case of catastrophic events (e.g., earthquake, tsunami, flood, fire, etc.) to ensure or recover supply quickly.
Customers can order directly from Astera Labs, or can order from one of our franchised partners, which currently include Mouser, EDOM, Eastronics, and Intron.
Purpose-built Retimer IC's, Riser Cards, Extender Cards, and Booster Cards for High-performance Server, Storage, Cloud, and Workload-Optimized Systems
To ensure a consistent supply to meet our customer's high volume demands, Astera Labs implements in multi-vendor and multi-site manufacturing. This approach gives us a strong business continuity/contingency plan in case of catastrophic events (e.g., earthquake, tsunami, flood, fire, etc.) to ensure or recover supply quickly.
All
Astera Labs
Cloud-Scale Interop
CXL Technology
Smart Retimers