PCI Express® (PCIe®) technology is the most important high-speed serial bus in servers. Due to its high bandwidth and low latency characteristics, PCI Express architecture is widely used in various server interconnect scenarios. At the same time, with the rapid development of heterogeneous computing, the data throughput requirements in the server system are becoming higher and higher. Two years after the release of the PCIe 4.0 specification, the PCIe 5.0 specification was officially released in May 2019. PCIe 5.0 technology still uses the same 128b / 130b coding scheme, and the symbol rate increased from 16 GT/s to 32 GT/s. In keeping with tradition, the PCIe 5.0 specification is backwards compatible with lower-speed PCIe generations.
Astera Labs explains the signal integrity challenges of PCIe 5.0 and the corresponding OCP system design challenges, where the right balance must be found between PCB materials, connector types, and the use of signal conditioning devices for practical compute topologies: CPU-to-AIC with one/two connectors, JBOG accelerator module baseboard, etc.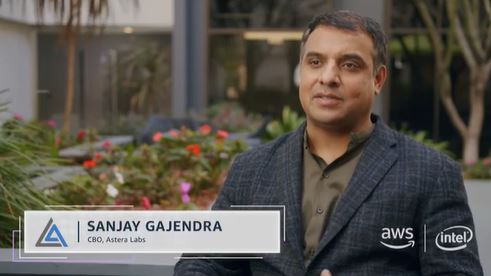 One of our core values is to innovate exponentially, rather than incrementally, in everything we do. Our innovative 100% cloud-based design approach with partners AWS, Intel and Six Nines is yet another example of how Astera Labs delivers high quality results to our customers on time, meeting spec and within budget. Learn more about our journey in this video produced by AWS and Intel.