CXL™ 2.0 moves beyond a single node to provide breakthrough performance at larger scale and introduces single level switching, memory pooling and enhanced security mechanisms.
Learn more about CXL™ Technology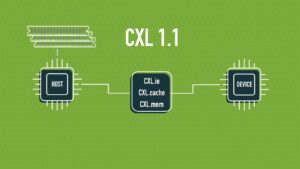 Introduction to Compute Express Link™ (CXL™) Technology
Learn how CXL™ technology enables data centers to achieve higher performance through increased memory capacity and bandwidth at lower latencies.
Ready to find out more?
Contact us for more information about how you can design with confidence and accelerate your time to market.