We're excited to share that Astera Labs and partners, MemVerge and Supermicro, were awarded Best of Show at Flash Memory Summit (FMS) for the Most Innovative Enterprise Business Application.
Businesses Need CXL
At FMS, we jointly showcased a high-performance OLTP (Online Transaction Processing) solution with CXL-attached memory. This collaboration has proven to increase transaction throughput, reduce infrastructure costs and improve user experience for popular services used every day, such as product delivery services, online bookings, online payments, and order tracking and monitoring.
There are a number of enterprise business use cases that can benefit from additional memory capacity and bandwidth delivered by CXL-attached memory. For example, if you're trying to book tickets for the hottest concert of the era, being able to securely purchase your tickets online quickly matters!
Accelerating Database Performance with CXL
At the show, we demonstrated a joint solution comprised of the Supermicro X13 Hyper Server running MemVerge Memory Machine, and powered by our Leo CXL Memory Connectivity Platform to provide CXL-attached memory.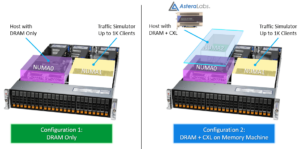 Figure 1: Comparing Local vs. Local + CXL Memory
To showcase the capabilities of the joint solution, we used a standard TPC benchmark, popularly used by Oracle and SAP to set database speed records. In the featured demo, CPU1 was the traffic generator and CPU0 was the host database. TPC was used to simulate 1000 customers transacting against a large in-memory database that exceeded the capacity of the CPU's local memory. With the database spilling out of the local memory, the demo showed how Leo Memory Connectivity Platform removed memory bottlenecks to accommodate more clients, improved database performance and reduced tail latencies. This solution lowers infrastructure costs by supporting more clients to be serviced on less servers while improving user experience.
In Figure 2 below, we show that as the number of clients increases, the joint solution is able to deliver 250% higher performance with only 15% higher CPU utilization.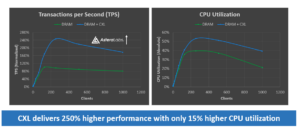 Figure 2: Supporting More Clients Per Server with CXL
In Figure 3 below, we also show how CXL can deliver a better user experience, supporting more queues per second, while reducing P95 latency by 75%. In an actual OLTP system, the user experience is dependent on the quality of service, which also depends on other factors contributing to round-trip latency.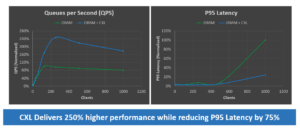 Figure 3: Delivering a Better User Experience with CXL
Using our Leo Memory Connectivity Platform, bottlenecks are significantly reduced, and CPU utilization increases with more available memory through CXL, further boosting OLTP performance. In partnership with Supermicro and MemVerge, we're able to deliver high availability, real-time performance.
Check out the video demo of our award-winning solution and learn more about our Leo CXL Memory Connectivity Platform.