Astera Labs and AMD have been jointly innovating to take CXL from concept to reality. Together, we are delivering real silicon that runs real workloads. In this video, we take you to the lab to watch a live demonstration of the Leo Memory Connectivity Platform and 4th Gen AMD EPYC™ Processors.
Astera Labs and AMD collaborate to help realize the vision of AI and Machine Learning in the Cloud with 4th Gen AMD EPYC™ Processors
Learn more about CXL™ Technology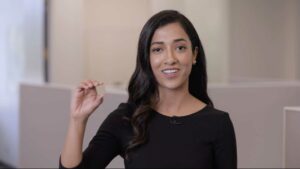 Leo Memory Connectivity Platform: First look demo
Get your first look and an end-to-end demonstration of Astera Labs Leo Memory Connectivity Platform for CXL™ 1.1 and 2.0, the industry's first purpose-built solution to support memory expansion, pooling and sharing.
Ready to find out more?
Contact us for more information about how you can design with confidence and accelerate your time to market.